Caribbean & Pacific People in the Dark
By Graham Clarke, Whales in Danger
1 May, 2007 - Antigua & Barbuda's International Whaling Commissioner, Anthony "Mamba" Liverpool said Sunday (April 30) that the country will continue to support the Convention for the Regulation of Whaling (ICRW).
Liverpool made this statement in a press release responding to a US$500,000 campaign that features a damaging advertisement that has been launched in London, United Kingdom to persuade inhabitants of six Caribbean nations, including Antigua & Barbuda, not to back Japanese inspired plans to overturn the ban on commercial whale hunting.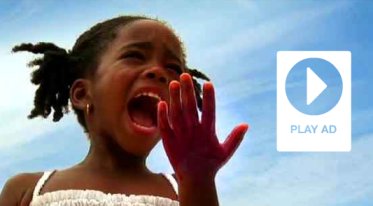 Tell Japan We'll keep the Ban
The World Wildlife Fund (WWF), a global conservation organisation, last year (June 2006) researched public opinion in ten Pacific and Caribbean countries to measure opinions on commercial whaling. These countries were: Grenada, Antigua and Barbuda, St Kitts and Nevis, Dominica, St Lucia, Palau, the Solomon Islands, Tuvalu, the Marshall Islands and Kiribati.
People in the dark
In the Caribbean, in 4 countries the majority of people are aware of the IWC, but in none of the 5 countries polled does a majority think their country should vote for a return to commercial whaling, or think their country should have, in the past, voted for a return to commercial whaling.
Although, the majority of people in the Pacific are aware of the IWC, they are against their country voting for a return to commercial whaling, and if their country has voted for a return in the past, think that their country should not have done so.
Regardless that the killing of whales has been banned for 20 years, the governments of Antigua and Barbuda, Dominica, Grenada, St. Kitts and Nevis, St. Lucia and St. Vincent and the Grenadines have voted with Japan to try and overturn the ban on commercial whaling. The politicians in these countries support Japan's continued commercial hunting of great whales, which now includes six internationally protected whale species: Southern and Northern Minke whales, Sperm whales, Sei whales, Bryde's whale and Fin whales, but THE PEOPLE DO NOT!
So much for democracy. . .
Take Action - Tell These Countries To keep the Ban - Take Action
Poll Details
The poll was taken using a prepared questionnaire between 25 May and 8 June 2006. Individuals polled were selected via a random method and using the local telephone listing as the sampling frame. Individuals were polled via telephone interviews
The questions were about awareness of the IWC, whether countries should vote for or against a return to commercial whaling (defined as votes for proposals to establish commercial quota), and support for votes in the past to return to commercial whaling.
Meridian Marketing Support Services Ltd conducted the research in the Caribbean, and Tebbutt Research conducted the research in the Pacific.